Welcome to the Manning Exchange - your online news source for Manning, Iowa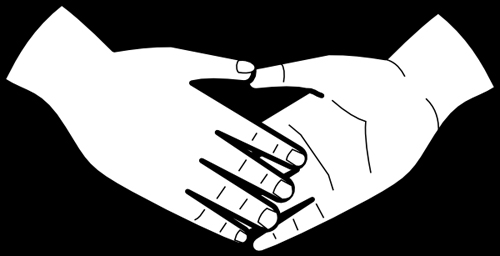 Where history and current events are shared and preserved.
Think ahead! Promote Now - Don't wait until a week before or day before your event is held.
Manning promotion.

If you have an event you want to promote
Please e-mail Dave Kusel at The Manning Exchange

Or Call 712 653-3259

We'll work on a story, take some pictures, and promote your event several weeks in advance and continue up to the day of that event.

Happening Now
May 22 to May 29

Because of the results of the Housing Study, work of the Housing Task Force, and community feedback, the City of Manning has been working to try to find developers willing to build multiple homes in this area. One of them, Classic Builders of Iowa, will be in Manning on Wednesday, May 31st at 5:00 at the Timmerman Shelter House.
They will be speaking with people interested in building a new home this year to gauge if there is enough interest to do a development here.
If you are interested in building a new home - of any size - in Manning this year, you're welcome to attend.
For more information about Classic Builders, you can visit their webpage at http://classicbuildersiowa.com
Thanks!
Dawn Rohe
City Clerk/Administrator


Ulrickson retirement June 2

---


The Manning EMS is having a Poker Run fundraiser on June 3

Registration begins at 11:00AM - Poker Run begins at 12:00NOON, Drawings at 7:00 P.M.
Route: BrickHaus Brews https://www.facebook.com/brickhausbrews, Social Hour https://www.facebook.com/socialhour16, The 4R's Tavern https://www.facebook.com/4Rstavern, Whiskey Run https://www.facebook.com/Whiskey-Run-1549715405347202, Westside Tap https://www.facebook.com/WestsideTap, Homer's https://www.facebook.com/homers207VailIowa, The Juice Bar And Grill https://www.facebook.com/pages/The-Juice-Bar-And-Grill/193329587411986, The Loaded Goat https://www.facebook.com/The-Loaded-Goat-1628829440687353, BrickHaus Brews https://www.facebook.com/brickhausbrews
$25 per vehicle (includes driver) $5 each additional rider. Must make at least 5 stops to play poker. ALL Vehicles welcome!!!
All proceeds from the event will help pay for EMS training and supplies!

---


Seeking contact information of former Trinity Church members

Note: This online web page is in the very beginning stages.
I will be adding more aspects to it and featuring articles as they come forward.
My goal will be to have weekly articles to help promote the community of Manning and show visitors of my web pages the various activities and events that have occured or will be coming in the near future.

So please stop back often and contact me if you have something you want promoted or covered in the Manning area.

Thanks
Dave Kusel

This Week

For better viewing
Use F11 with your browser for full screen
Use the + and - function to zoom in & out with the PDF files.

Archived articles

Internet Media Central

If you are using the Internet to promote your Manning connected project - send us your link.
This will be a good way to let Mannigites know what you are promoting and where it can be found on an ever-expanding Internet.

Main Street Manning encourages each and every community member to "support the businesses we have."
In addition, with Main Street Iowa and an outside consulting firm, we have conducted extensive research to develop a list of "top prospects" for expansion or recruitment in downtown Manning.
Now we're asking for your help to identify what might be the "best of the best" and to fine-tune our business development strategies.
The survey should only take about three minutes or less to complete.


Click to fill out the survey

Manning Chamber of Commerce
Organized in 1921, the desire of the group was to make Manning a "go-getter" city.

---
Visitors since August 19, 2016.

---
Welcome to The Manning Exchange Message Board
The Manning Exchange is for anyone who is interested in Manning, Iowa, history and the various family genealogies connected to it.
Please post your questions and comments.
Hopefully someone will find your message and be able to answer your questions and maybe share pictures and information with you.
I set up this message board in June 2013 which has added security features to prevent the spammers from posting here.
Your e-mail address will only be viewable by me so it will be secure too.

Maybe you want to reach classmates for your class reunion, or seek volunteers for a local project or organization...things like this.
Please use this message board to ask me (David Kusel) for help with Manning area history/genealogy.
---
Please note: when you fill out your post and the security feature - your message will NOT show up immediately.
I will have to approve the message and will try to OK it within 24 hours.
These extra security features are so I can prevent spammers from ruining this message board.
Thanks
Dave Kusel

Old message boards - no longer active

| | | |
| --- | --- | --- |
| Reference Page | Date added | Description |
| 2001.htm | 2006 | 2001 - 2006 messages |
| 2013.htm | 2013 | 2008 - 2013 messages |
This message board script written by
Simple Forum PHP - website for scripts