Welcome to the
History of Manning High School Foreign Exchange Students.
We are actively seeking updates for each student and also locating original photo portraits to digitally scan to replace several of the fading pictures located in the MHS library.
Corrections and additions of students omitted will be an ongoing process. Please e-mail Dave Kusel with updates and corrections
---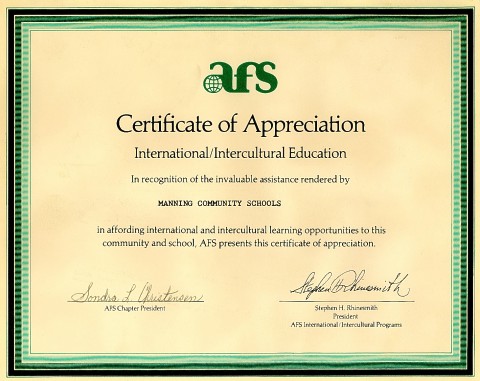 Sondra Christensen --- active AFS chapter member.