June 1, 1930

Above is the second location of Farmer's Union which is located along Madison street near the present day Manning Agricultural Center. Note the Doud Milling company on the rear left side of the picture.

The building is presently owned by Orland Fara of the Manning Agricultural Center.
August 2, 2001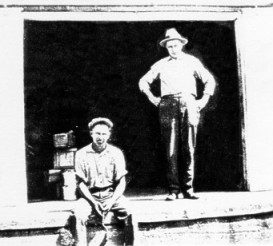 Above: Albert and son Willis Puck in the doorway of the Farmer's Union store on Madison St.
Albert Puck also started the Twin Gables gas station located on the corner of 141 & Elm.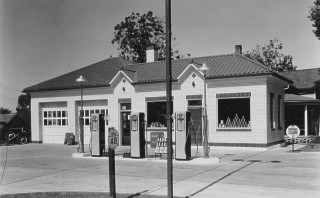 The location today is occupied by Caseys General Store.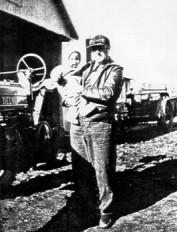 Above: Albert Puck holding grandson Warren Puck.