Preparation for the movers.
May 22, 2006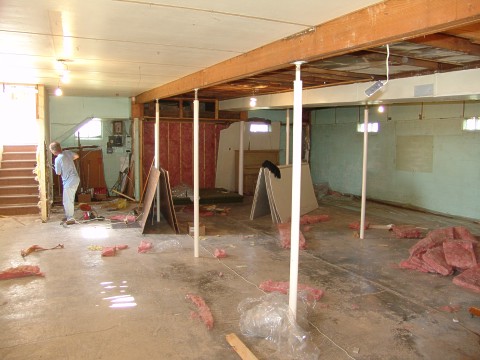 Greg Peters removing the stairway wall.

Your Financial Support is still needed
Please click for a printable donation form.

The goal was to raise $100,000 for this project. Funds raised have exceeded $90,000 which will cover the major expenses such as the move, site preparation, and basement construction. But there will be unknown expenses and future costs of maintaining the building will require more funds to preserve this church.

If you have not yet contributed a cash donation please do so at your earliest convienence.