Kusel Place and Lane immediately below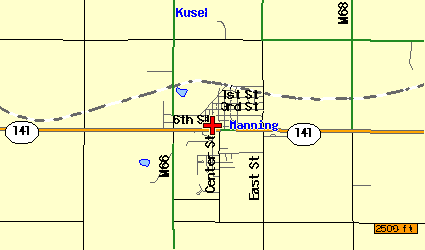 Dorothy Kusel & David Kusel residence. A.R. Kusel Ltd. Farm - aerial view

The address is 11723 300 ST
Manning, Iowa 51455-8687

Come in on 141 from the East-then take East Street North 1 mile then ¼ mile west on 300 St.

OR

Come in on 141 from the West-then take West Street North 1 mile then ¾ east on 300 St.


You will go north on a long curved lane.

The place has a 100 foot long barn, several steel grain bins and an elevator leg.


Land marks


The Manning Soybean Processing Plant is on the corner of 300 St and West Street in Northwest Manning.
From there you will go right (East) about 3/4 mile to our lane on the North side of the road.

If you drive North on East Street in Manning you will go on a bridge over the Burlington Northern railroad.
Stay on this Asphalt road for another 3/4 mile then turn left (West) on 300 St. You will be able to see our farm place from this corner.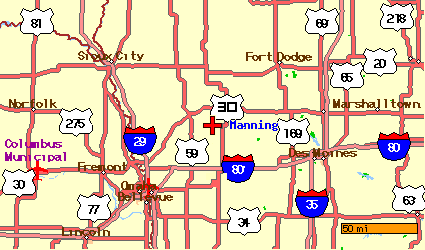 Back to my Home Page