1958 "The Chipmunk Song (Christmas Don't Be Late)" Chipmunks with David Seville"
Andy Williams "O Holy Night" 1962
"Baby Its Cold Outside" Bing Crosby & Doris Day
Burl Ives "Rudolph The Red-Nosed Reindeer" 1964
Carpenters "Sleigh ride" 1977
Classic carolers "Carol of the bells"

Sounds of Christmas 2022 at the Heritage Park Trinity Church

After several weeks I'm finally finished with Krazy Kamp - it takes a lot of hours of editing and digital work on the hundreds of pix.
Then I have to go through the audio to separate the sections to match the pix...

Krazy Kamp - high school musical November 6, 2022


Click to see the musical.

Next I'm going to work on the "Sounds of Christmas" concert at the Trinity Church - after that I'll start working on the Santa pix.

Lynn Justice

Chris Brandt


May 20, 1935 - November 22, 2022

For those of you who asked about the Santa pictures I took at Weihnachtsfest - I'll eventually be posting them on my web page but please be patient.
I first need to finish working on the School musical - then I'll get to the Santa pix.

Weihnachtsfest 2022


I seldom bid on picture postcards on E-bay because I have most of them anymore, but when there is a message on back or if it might be a better original than what I've previously scanned, then I'll bid on them, IF the price is reasonable.
I have several scans from this particular postcard but since it has a family name and message on back I decided to bid on it.
At this point I haven't connected Adam & Heinrich Fink to William & Orval Fink (Manning family), but I'm working on it...
Since Manning had 3 different railroads, all with passenger service back then, it might just be Heinrich Fink was traveling through or maybe had some business here, but it is still very interesting and another small piece of the over-all Manning historical puzzle.

1914 - forms used to pour the huge concrete pillars that now support the trestle bridge.
Message written on back in German - translated by Dennis Barten

Mr. Adam Fink, Delmont, South Dakota
Manning, 23 January 1916
Dear parents and siblings, I want to briefly inform you that perhaps this week but certainly early next week I will come home; don't know myself just which day. We have at present rather warm weather, the snow is almost completely gone. With greetings to all, Heinrich

I found these 2 images on the Internet and will contact the source to see if they can help with this Fink family.

Adam Fink


John Henry Fink


Manning history is out there - I just have to find it...
If you have Manning history and want to donate it to the community - PLEASE let me scan it first.
If you give it to an individual or organization and I don't find out about it, more than likely it will get stored somewhere, or maybe put on display, BUT it needs to be digitally scanned first...that way if it gets lost or damaged then I'll have a high resolution digital file for it which then can be printed.

I had to check something out in the Heritage Park building recently and noticed this painting in the office.
I found out who brought it in and the background for it.
This is another important thing about history...if you don't know the who/what/when/where/why then it has less historic value, so I always try to document old Manning history before that information is lost to time.

The talent that comes out of Manning is always amazing to me - here is the historic item I just scanned along with some background about it and the artist.

Trinity Lutheran Church - orginal location in Lincoln Township.


Ron McKay
Lisa Wolfe asked Ron McKay to paint the Trinity Church scene for her and her family.
Lisa's family has deep ties to this church - attending services, baptism and more.
Her grandmother, Clara (Friedrichsen) Wiese was baptized at Trinity, with many of her brothers and sisters, in 1908.
Clara's parents were Herman & Rosa (Kusel) Friedrichsen.
The painting was donated to the Heritage Park and will be framed and put on display in the future.
Now who is Ron McKay?
Sadly, he passed away at a fairly young age in 2019, but fortunately I have several pictures of him and some information about him I scanned, so we can remember him and honor his life here in Manning.

Ronald D. McKay


Ronald was inducted into the U.S.M.C. on August 23, 1982, spending 3 months in basic training. He then trained as a Combat Engineer, attaining the rank of Private First Class on February 1st. Ron was awarded Honor Graduate and promoted to Lance Corporal on February 2nd. He was assigned to Camp Pendleton, California, for 1 year and transferred to Okinawa, Japan where he was stationed for 1 year (7 months of that time was in Korea on two operations). He finished his 4-year duty at Camp Pendleton, California, attaining the rank of Corporal. Ron received the Good Conduct Medal, including several ribbons and was honorably discharged on August 23, 1986.

Now this information didn't just appear out of no where...I approached Ron in 2004 to get a brief over-view of his service for the Veteran section of the Manning Quasquicentennial history book. Here are those files...

Draft information

When the United States was attacked by terrorists September 11, 2001, he was inspired to paint this scene.
It is on display in the Manning Library.
Ron was also very community minded...


Locker nametag in the Manning Fire Station at that time.

You might be interested who Ron's MHS classmates were:
1982 MHS graduates: Richard Duane Amsden, Lynna Marie Andresen, Ken E. Bauer, Sara Mae Carter, Lyle Kevin Christensen, Julie Jeralyn Collison, Susan Crandall (salutatorian), Gerald Thomas Croghan, Owen Jerome Croghan, Jessica Sue Dammann, Mary Helen Drees, Janice Marie Eickman, Kenny Roger Eischeid, Michelle Angelique Fiddelke, Scott Edward Fielweber, Vicki Lin Frank, Robert Allen Genzen, Todd Karl Gruhn, Craig Frank Hacker, Jon Michael Hagedorn, Shelli Dee Hagedorn, Roxanne A. Halbur, Kristie Sue Haskins, Lisa Sue Hass, Donna Lea Herbers, Delia Lee Hicks, Alan R. Hinners, Jeff Houghton, Patricia Ann Hughes, Brett David Irlbeck, Jeff L. Joens, Denise Elaine Johnson, Thomas James Johnson, Lori Sue Justice, Daniel C. Kalkhoff, Annette Kinsey, Chris Elmer Langel, Trudi Margaret Lewis, Patrick Alan Lutwitze, Margaret Renee McAdams, Ron McKay, Mary Jane Miller, Julie Ann Mohr, Rebecca Renee Mohr, Rourke Francis Mullen, Edith Dawn Myer, Christopher D. Nelson, Kent E. Pfannkuch, Richard Allan Ramsey, Dean Wayne Rohe, Donna Jean Rosonke, Mary Jane Marie Rothfolk, Karla Ann Sailer, Barry Schwiesow, Julie Ann Siepker, Kevin Sporrer, Randall Lee Sturm, Wanda Jean Tank, David Scott Thompson, LaDonna Lorraine Vaughn, Kathy Linn Vollstedt, Lisa Marie Wanninger, Tim Waterbury, Carmen Beth Weets, Craig Alan Wegner, David Robert Wegner, Valerie Lynn Weller (valedictorian), Jean Marie Wiese
1982 former students: Roger Auten, David Belding, Shelley Belding, Brent Bell, Dacia Bell, Beth Brotherton, George Davis, Kevin Doyel, Theresa Epperly, John Falck, Michelle Feltner, Sheila Ferry, Laura Fischer, Todd Gerdes, Abner Hendrickson, Kimberly Karstens, Karol Klinker, Sandra Kovacevic, Karen Kruse, Michael Lamp, Susan Lee, Carla Madsen, Michelle McMillen, Keith Meeves, Rick Petersen, Dwayne Read, Todd Rix, Kimberly Ross, Michael Rowedder, Joyce Schlichte, Mary Schwaller, Ron Sevey, Tully "Buzz" Simon, Robert Vaughn, Debora Vogl, David Walsh, Lance Warnke, Duane Wilde, Susan Wittrock.

In Memory of LOY FITZ


December 14, 1939 - October 4, 2022

Connie keeps finding all kinds of interesting Manning history. Fortunately, a few Manning people shared pictures and other information with me over the decades, so now I'm able to put little pieces of the Manning puzzle together...if only more had shared in the past and if only more would share what little is left today.

Manning Man Recognized
Superintendent A.L. Boyer, of the Manning Schools, has recently been invited to accept the superintendency of the Atlantic Schools at a handsome increase in salary, and has accepted.
Mr. Boyer has been at Manning for four years, and during that time has raised the schools of that city to a high rank in the state. As an instance, out of 163 high schools in the State Normal Training course, Manning took first honors in 1915, second in 1916, first again in 1917, and will rank high in 1918.
Mr. Boyer has been given repeated increases in salary during his stay in Manning, which is a fitting testimonial to the esteem in which the people hold him, but the Atlantic position offers so much in the way of an increase that Manning was unable to hold him longer.
Carroll Times June 13, 1918

1913-14 teachers - in front of the brick school building built in 1907
If you are in your mid-60s+ you should remember this school between 1st & 2nd Streets




A.L. Boyer

, Inez Turner, Ethel Jones, Edna Allen, ??, Marjorie Jackson, Hugh B. Dorman

MHS 1915

Walter Grau, Herbert Blair, George Weidner, Hilda Dethlefs, Minnie Potthast, Ruth Rogers, Irene Grantz, Rose Hinz, Clara Puck, Alma Rohr, Milda Schelldorf, Hilda Ohde, Cecelia Addison, Sarah Campbell

Do you know why Weihnachtsfest began in Manning?
In the late 1970s, the price of farmland soared in Iowa and the Midwest in general.
Many farmers saw land as a good investment, until the bottom fell out on the price of farm land during the early 1980s, with many farmers being forced to declare bankruptcy.

Now the non-agricultural states and large cities didn't feel this downtrend, but Iowa and other predominantly agricultural states were hemorrhaging, with people leaving the little rural towns like Manning and rural states like Iowa to the big cities to find jobs.

Something had to be done so congress created a farm bill that was to last for 10 years...It was necessary for that time, but like pretty much all government programs, they never end and grow exponentially...now 30+ years later the farm program is bigger than ever, and in my opinion has destroyed the ability of the family farm to exist much longer.

During the early 1980s, 1/3 or more of the buildings on Main Street between Third and Fourth Streets were empty...
Something had to be done - or the community of Manning was in big trouble...so a number of citizens came up with an idea to promote tourism and since Manning was predominantly of German ancestry - the idea of having an annual Weihnachtsfest in Manning was born...

For 10 years the celebration grew, with multiple days and amazing entertainment, both from within Manning and out of town.

As the rural economy recovered and the barren buildings had new businesses in them, Weihnachtsfest became less involved to where it was just 1 day a year, BUT it served its initial purpose and now no Main Street buildings are empty - for very long.
So even though this event isn't what it once was, it should still be supported so it can remind us where the town once was in the late 1970s & early 1980s.
First annual Weihnachtsfest

Weihnachtsfest 2022 in Manning, Iowa
Friday, November 25, 2022 5:00 PM - 8:00 PM
Join us on Main Street in Manning, Friday November 25th! There will be food, kid's activities, lighted parade, shopping, and most importantly Santa will be here to visit with the kids!
Schedule:
5:45 pm - Community Band plays on Accura front porch
6:00 pm - Lighted Parade down Main Street
Following the Parade:
Visit Santa at the Market Place
Horse drawn carriage rides
Cookie Decorating at Main Street office
Hayrides around town
Book Walk at Library
Visit Live Reindeer
7:00 pm VFW Auxiliary Quilt Auction
---
Click to see the original flier

Click to see the November 11 program
I've added some additional photos and information from past Veterans' Days.
---
After the program, I visited with Scott Eickman for a few moments. I told him that for decades and decades I've always said how amazing it is with the number of talented people this little town produces...this isn't just my biases but based on the thousands of events, groups, and individuals I've recorded/documented/photographed for 50+ years in/around Manning.
I told him that I'm not taking anything away from his military accomplishments, but how great it is that he is involved with so many civilian aspects of our community.
If you click on the link below, you'll see just a few examples of Scott's talents and dedication to his community and country.

The next day I was visiting with a couple of Manning citizens...telling them about Scott's presentation and how amazing it is the number of talented people are in a small town...to which they pondered if it was more unique to Manning and not as much in other small towns - My reply was that yes, there are just as many talented people in other small towns, BUT they don't have the all of the avenues to present their talent like here in Manning, where there is always something going on, an event, fundraiser, public activities and the amount of volunteers that make this all possible for talented folks such as Scott to really shine.

So please take the time to click on the Veterans Day feature and think out of the box as to what is really going on in small-town, rural Manning, Iowa, as you look at the various pictures and listen to the speakers, choir, and band.
I also have added some history and pictures about a couple of the people who participated in that program.
One thing you shouldn't be surprised with - IF you have been following my web pages and historical articles over the decades, are the number of PATRIOTIC area citizens we have, both now and in the past.

We need to highlight and showcase more people like Scott, so the youth of today have someone to look up to and want to emulate - where it once was that kids had heroes like Superman (Truth, Justice & the American Way) and wanted to be an astronaut, and musical artists even had songs titled "Jesus is Just Alright" - but today kids are being subjected to the worst of humanity.

30 Manning men paid the ULTIMATE price with their lives!


Manning's Veterans of our past: 1 War of 1812, 102 Civil War Veterans, 1 Indian War, 5 Spanish American War, 380+ WWI, well over 700 WWII, and several hundred since...

Click to see the November 10 program

Another great piece of the Manning puzzle back home...
If you have purchased Manning items on E-bay or other website, please let me know.
If it is a document, picture, or postcard, I'd like to scan them to add to the Manning digital archives.
The items I purchase are not for me but for a future Manning Museum I am working on with another local business person.
I try to bid on Manning items that I don't previously have, but occasionally might bid on a picture postcard that has different information and names on it than the one I already had a scan of.
Most of the current Manning picture postcards for sale on E-bay I already have one or more of those actual postcards and/or high resolution scans of them from years/decades ago, so unless there is some historical information on the backs of them I don't have, I'm definitely not going to pay the over-priced amounts most of them have.

So if you see an item on E-bay and want to bid on it - PLEASE e-mail me so we don't bid against each other. That way we can work it out so the item gets scanned.

August Wunder married Bertha Sievers
He had moved to South Dakota where he died and then buried in Manning.


The opera house was a large wooden building called Germania Hall.
It burned down around 1924.
In 1925, it was replaced by the brick Schuetzen Verein building- later called the Firemen's Hall.
Today it is the parking lot for "Level B"

Remember the days of "Barbecues" in the area - Aspinwall had one of the larger/longer held ones and Manning had barbecues for a number of years.
As I recall, the barbecue pit in Manning was located in the area behind the current grocery store.

Manning Barbecue Draws a Big Crowd
A large crowd attended the annual Beef Barbecue on August 12, 1965, sponsored by the Manning Chamber of Commerce. Chamber officials estimated that serving of beef sandwiches and the trimmings was in excess of that of other years.
After an evening of rides and games, the awarding of six savings bonds took place.
Carl Koepke, Manning, received a $500 bond. One-hundred dollar bonds were awarded to John Schaeble, Templeton; Ella Dammann, Clinton; Carl Hagedorn, Manning; Jeanne Clark, Botna, and Thaddeus Stevens of Waukegan, Illinois.
Carroll Daily Times Herald August 14, 1965
---
Another Manning FIRST

Paul Mentzer Phones Family From Tokyo
Mr. and Mrs. Frank J. Mentzer of Manning Friday, September 10, 1948, received a telephone call from their son, T-5 Paul F. Mentzer, stationed in Tokyo, Japan.
"So far as we know here, it is the first call from Tokyo to Manning," Mr. Mentzer said. The Mentzers were informed last Wednesday morning that the call would be received about midnight Friday and were awaiting it.
"The call came through right on the dot" said Mr. Mentzer. "It was very clean and we could hear every word just as plain as if he were in the U.S.
T-5 Mentzer is attached to the 27th Ordnance Medium Maintenance Company, 1st Cavalry Division. He has been in Japan nearly two years and has one more year to serve.
"He was very happy over the call," the father said, "and needless to say, my wife, myself, and daughter, who all talked to him, were very delighted to hear his voice."

Paul served during WWII, Korea, and Vietnam.


Community Chest - 61 years

While I'm working on the hundreds of obituaries and other Manning articles of information, I just remembered why I originally started adding obituaries to my web page in 1996.
As I would go visit with all of the old timers still living at that time, as we would discuss their family history and Manning's history, names would come up and we couldn't always think of when they passed away, what their full names/maiden names were, etc., so it hit me one day that it would really help me if I could access my database over the Internet...so I started posting obituaries.
This really helped me when I would visit with the old timers and they were TOTALLY AMAZED that I could show them pictures and information over the phone line on my computer.
Now these folks grew up before there were cars, few had a radio, and most didn't have electricity in their homes, so a computer and the Internet was a "space age" idea to them in the 1990s.

Now realize that this was when we only had dial-up Internet connections, but I could easily hook into their phone line with my PC and show them my web pages.
I also remember getting heck from some people when they found out that I was posting obituaries on the Internet - where the WHOLE world could see them.
I remember distinctly one fellow admonishing me that his family did not intend that their mother's obituary would be posted on the Internet - even though it was publically printed in newspapers.

NOW obits are posted everywhere.

Oh how times have changed in just a quarter century...

Of course in 1996, very few people were on the Internet - it was mostly the geeks and how nice it was then before the IDIOTS logged on and started creating viruses and hacking into computers, and posting all of their nonsense - The Good Ole Days!

Actually this is still one of the main reasons why I post obits on my web page - so I can access them when I need them, but also to provide Manning connected people with SOME of the information I have so they will hopefully contact me to share what they have...sadly that is mostly crickets - they'll give their information/pix to those commercial websites that make money off of them - websites which mostly didn't exist when I first created my web page but I just keep plugging away and keep connecting all of the Manning "dots" and those other websites can do their own thing.
Dave

Please visit the Manning Exchange for local news, articles, and information...a work in progress.

Many upcoming events.

Korean War Veterans continues


There are lots of Manning Veterans of the Korean era with no pictures or information.
Will you be in the Manning Veterans' book???
Unless more post-WWII Veterans come forward there will be a lot of 1946 to present day Manning connected Veterans missing from the book.

For those of you who are occasional visitors to the Manning Exchange - please make sure to click on the "archived articles" section where previous featured stories are kept.

Click to visit the Manning Exchange

1 example from the Logeland Studio wedding packets.

There are still quite a few Logeland Studio wedding packets available.

Click to read about this important project.
It will help to financially support the Manning Veterans' history book project.

"Let it be known that he who wears the military order of the purple heart has given of his blood in the defense of his homeland and shall forever be revered by his fellow countrymen."
George Washington, August 7, 1782
Just as a reminder: the Manning History book committee continues to work on a Manning area Veterans' history book project.
For those of you who are Veterans or have/had Veterans in your family - will you come forward?
The history book committee will do their best to get as many pictures and information about the 1000+ Manning Veterans but we can't do it all by ourselves.
How many small communities do you know have published 5 history books? The first one was the History of Manning 1898, then the 1981 Manning Centennial book, next the 2006 Manning Quasqui book, and most recently the 2009 Manning School history book. Probably the last book to be published will be the upcoming Manning Veterans' book - unless someone comes forward in the next generation to take over these projects after I'm gone. Will you help with the Veterans' history book project? If you are a Manning connected Veteran or are presently serving and do not submit your military connected pictures and infomation you probably won't be in this once-in-a-life-time Manning Veterans' history book. With a limited number of volunteers we can only do so much on our own but will try to get pictures of as many Veterans as we can. There are over 1000 Manning Veterans so we have a long ways to go before the book can be published.
Manning Veterans are slowly coming forward and below is another example. We hope to eventually get more pictures and information for Mike to put in the book but for now this is what I have to show to you.
Amos Rutz WWII
One thing that many Veterans and people who are submitting information have not fully understood is that this next Manning history book is specifically a Veterans' only book. It won't be like the Centennial or Quasqui history books were, where there is a Veterans' section along with other community aspects. We are aiming for a 2-volume book (around 1090 total pages) which will really be unique!!!
This book will be ALL Veterans' information (and the post auxiliaries) - hence it won't be a "Name, Rank, and Serial Number" only history but we want a complete history for each Veteran.
For instance - below is Louis Boell's picture and the information that was published in the Veteran section of the 1982 Aspinwall Centennial history book. It has the basic information but we are looking for more and I spoke to Louie by phone and he sent more pictures and information - also for his brothers.

To see what Louis submitted click on the link underneath "Are you a Manning Veteran" shown below.

Note: we also want some family background such as parents and grandparents. All too often you will only see just the Veteran's name with their basic military information but without the family connections it will be difficult for future historians and genealogists to know for sure who this person belongs to.

Are you a Manning connected Veteran?

I would like to hear from you!!!
We are starting a Manning Veteran history book project and if you don't come forward you may not be included in the book. NOT because we want to intentionally leave you out but because you didn't come forward.
Same goes for those of you who have Veterans in your family who have passed away. If you don't come forward and help by submitting Veteran connected pictures and information your Veteran may not be included in this once in a life-time Manning Veterans' history book.

Please e-mail me about your Veteran questions manningveterans@davidkusel.com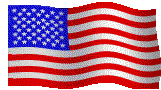 The United States flag
is proudly displayed here and NO other flag is as IMPORTANT!
1 Manning citizen served in the War of 1812
104 served in the Civil War
1 served in the Indian War
5 served in the Spanish American War
350+ served during WWI
650+ served during WWII
87+ served in the Korean war era
65+ (more names need to be found) served in the Vietnam era
55+ (many more names need to be found) served from 1975 to present
29 paid the ultimate price with their lives defending the U.S. Flag
Are you a Manning Veteran?
Are you currently serving and have a Manning connection?
We are starting the Manning Veterans' history book project
Don't wait until you see "Deadline" or it WILL be too late!!!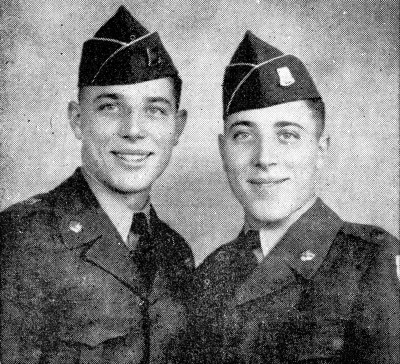 Click to read promos for the Veteran book


There are a lot of WWI and some WWII Veterans pictures with no IDs.

Before you spend time scanning pictures
please look at these instructions


I appreciate your efforts scanning pictures for me but if you only make low resolution scans you are really wasting your time. High resolution scans are the best and only way to really preserve those old pictures.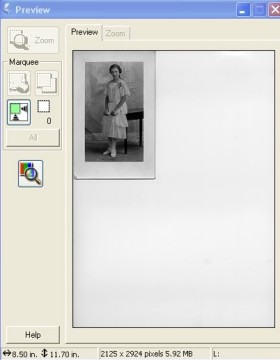 Click to see the tutorial
If you simply don't want those old family pictures you inherited please don't throw them - send them my way.
A lot of times I can recognize a face or location in those old pix.
---
One thing to keep in mind while you are looking for pictures - if they are glued in old scrap books please do NOT try to pull them out or cut them out. I can scan the whole page of the scrapbook and crop out the pictures you want to use in the book. If you attempt to forcibly remove the pictures you will probably damage them and when I scan them that damage will probably show up. This means I'll either have to use my graphics program to touch up the damage which can take a lot of time, or if they are badly damaged I just may not even take the time to scan them.
---
Back to the top