Sam Spence "Classic battle" Football theme

MHS 1948
LaDonna (Schrum) Wiese
June 25, 1930 - September 17, 2017


Alvin & LaDonna Wiese
More information coming

IKM-Manning Homecoming October 22, 2017
More pix coming

I continue to scan various people's scrapbooks and collections of family history.
Invariably I find something that I had never seen before or was unaware of.
These bits and pieces of important history are generally overlooked and end up being thrown away.

When I ran across the Freedom Year pin and certificate from 1948 in a scrapbook full of old clippings (you'll see further below), I searched the Internet to find out the background...here it is.

To me this piece of actual history makes the proclamation mean a lot more. It is one thing to simply read about something but to be able to touch and see visually that history means so much more...

Proclamation 2824 - National Freedom Day
January 25, 1949

By the President of the United States of America
Harry S. Truman XXXIII president of the United States 1945-1953

A Proclamation
Whereas, near the end of the tragic conflict between the Northern and Southern States, the Congress adopted a joint resolution proposing an amendment to the Constitution which would outlaw slavery in the United States and in every place subject to its jurisdiction; and
Whereas the resolution was signed by President Lincoln on February 1, 1865, and thereafter led to the adoption of the Thirteenth Amendment to the constitution; and
Whereas that Amendment is a corner stone in the foundation of our American traditions, and the signing of the resolution is a landmark in the Nation's effort to fulfill the principles of freedom and justice proclaimed in the first ten amendments to the Constitution; and
Whereas, by a joint resolution approved June 30, 1948 (62 Stat. 1150), the Congress authorized the President to proclaim the first day of February of each year as National Freedom Day in commemoration of the signing of the resolution of February 1, 1865; and
Whereas the Government and people of the United States wholeheartedly support the Universal Declaration of Human Rights approved by the General Assembly of the United Nations on December 10, 1948, which declares that "recognition of the inherent dignity and of the equal and inalienable rights of all members of the human family is the foundation of freedom, justice and peace in the world":

Now, Therefore, I, Harry S. Truman, President of the United States of America, do hereby designate February 1, 1949, and each succeeding February 1, as national Freedom Day; and I call upon the people of the United States to pause on that day in solemn contemplation of the glorious blessings of freedom which we humbly and thankfully enjoy.
In Witness Whereof, I have hereunto set my hand and caused the Seal of the United States of America to be affixed.

Done at the City of Washington this 25th day of January in the year of our Lord nineteen hundred and forty-nine, and of the Independence of the United States of America the one hundred and seventy-third.

HARRY S. TRUMAN
By the President:

DEAN ACHESON,
Secretary of State.
---
In another collection I ran across this article.
As I read the names I soon realized that everyone is gone - except - Gerhardt Voge, so I hopped in my car and headed to Gerhardt to get the background.
Automotive and Metal
Two Defense Classes Graduate
Two National Defense classes received their certificates of graduation following eight week's courses in Automotive work and Sheet Metal study.
The automotive class pictured above, was trained at the Herman C. Gotch garage with Mr. Gotch as instructor. They are top row, left to right, Carl Mordhorst, Don Struve, Amos Misselhorn, Lambert Schwaller, Mr. Gotch, Gerhardt Voge, Donald Meggers.
Bottom row: Orrin Ramsey, Glen Jensen, Jerome Schoeppner, Walter Bruggeman. Gale Moore, also a member, is not pictured.
Schwaller, Schoeppner, and Bruggeman were from Templeton
September 17, 2017 interview of Gerhardt Voge
Subject: 1940 Defense classes
During WWII, the government organized classes all over the country.
This class was with Herman Gotch, a mechanic. "We were supposed to learn to be mechanics in preparation for military service.
They gave us a screwdriver and pair of pliers, a small set of tools - and go to work.
We had night classes for a couple of months and then we had a graduation…this picture shows the graduation class.
After the ceremonies we had supper in Kuhl's Café."
Classes were held in Gotch's garage at 413 Main Street (what many will know as the Schulte Barber Shop today).
There was also a welding class. ?Wendel? Hacker of Templeton taught this class in the basement of the old high school gym where the shop was located.
Gerhardt only took the mechanics' class.
The students worked on cars for free. The owners had to agree to allow the students to work on their cars.
Herman was paid to teach by the government, and he had to be certified to qualify for this project.
Herman was a good mechanic and instructor, and he was ornery.
"We put in over 300 hours.
I was a bearing man and would file and adjust the shims next to the bearings. I had to crawl under the cars and trucks and work on the bearings…take the oil pans off.
Lambert Schwaller was an expert with the electronics and worked on points and wiring.
We worked on diesel engines too."
MacGuire Brothers, who were contracted to grade Highway 141 in preparation for paving the road, would bring some of their equipment to the Gotch garage for repairs. Their mechanic showed the students how to work on injectors and other aspects that were different from a gasoline engine.
On November 11, 1940, a surprise Armistice Day blizzard came through the Midwest and this area, which raged for two days. At the time, a lot of the construction equipment only had water in the engine radiators. They weren't able to find some of their equipment to drain the water so some of the engines and radiators were cracked and ruined.
"We eventually received our draft notices." Gerhardt took his physical at Leavenworth, Kansas, but was given a deferment under the Tyding's Amendment that allowed local draft boards to give deferments to some individuals who were active in agriculture.
Those students who were drafted by the Army would then be steered toward repairs and handling vehicles during boot camp.
An interesting side-note: Herman Gotch changed the spelling of his last name at some point in time.
His family name is spelled Goettsch (Göttsch). I am wondering if he, like other Manning citizens of German descent, changed his name during WWI or WWII, because of the anti-German animosity.

Richard "Dick" Clark


September 19, 1930 - September 10, 2017

Dick Clark, age 86, of Manning and formerly of Manilla, died Sunday, September 10 at Manning Regional Healthcare Center.
Visitation Thursday September 14, 2017, 5:00 PM - 7:00 PM at Ohde Funeral Home, Manilla
Visitation will resume at 9:30 AM on Friday at the church
Funeral Service Friday September 15, 2017, 10:30 PM at United Church of Manilla
Following the funeral, interment will take place at Nishnabotna Cemetery at Manilla.

Click to see the tribute

Howard Milo Christensen


January 25, 1922 - August 18, 2017

Click to see the tribute

John Loucks sent me another tray of slides from Illinois to scan that his dad took here in Manning during the mid-1950s.
There are always interesting images of people now gone and of background scenes we no longer have in Manning.
If you can ID anyone in the pictures please e-mail me.

Paul Vollmer (out of focus) in front
In the back right - the tall boy is probably Lenus Mundt or maybe his brother, Paul
That is my great-uncle Herman Grau in the coveralls, wearing a straw hat leaving the sidewalk - also with his back to the camera is Herman "Shorty" Ehlers in uniform - town cop.

For years I have been looking for a good picture that shows the Northwestern tracks that ran behind the Legion hall and here is at least one. It apparently dead-ended right before South Main Street at this time. Before this time it continued on down to Gray.

Ray Pratt & "Mac" McCannon at the DX Station just south of the Wyatt Hospital.
I'm not sure how to spell Mac's last name so if you can help please e-mail me.
His first name was Floyd.

Gerhardt Lamp and Emil Kuhl in front of the Hiway Cafe just west of Puck Implement.

Children's Day - in front of Ral Mars when it was on the east side of Main Street.
Note the Fire Station and above it was the Manning Library - Now I have a photo that proves it - you can see library written in the window.

1956 Diamond Jubilee - Rexall Drug Store float, note: since 1883
Old grade school in the background

Kay Ramsey - 2nd from left
If you can ID any of these young ladies please help out.

Judy Joens in black dress - please help out with the other lady.

For several decades I have been hoping to find a full view picture of the old Roll of Honor sign that once hung on the south wall of the fire station where the alleyway was between the Wyatt Hospital.
If you can ID anyone in this picture please let me know.
If you have old Manning pix and history - NOW is the time to get them to me.
As horrific the tragedy is with the recent hurricane - I know what a lot of the people are saying who lost everything - "it's the pictures and old family history we miss the most" things that can never be replaced.

Neil Woebke


June 2, 1953 - September 1, 2017
Visitation 5:00 PM - 7:00 PM, Tuesday, September 5, 2017 Ohde Funeral Home, Manilla
Visitation will resume on Wednesday at 10:00 AM at the Irwin Community Building.
Funeral Service 11:00 AM, Wednesday, September 6, 2017 Irwin Community Building
Reverend Dave Loeschen, Officiant Our Savior Lutheran Church, Denison
Paul Bowers, Eulogy
Recorded Music "When I Get Where I'm Going" Brad Paisley and Dolly Parton "On Eagle's Wings"
Angela Birkhead-Flight "The Dance" Garth Brooks "Hold On Loosely" 38 Special
Honorary Urn Bearers: Neil's grandchildren
Neil Henry, son of Albert and Marilyn (Chapman) Woebke, was born June 2, 1953, at Denison, Iowa. He graduated from Manilla High School in 1971 and went to work with his father on a local farm. Neil worked another ten years as a farm hand before going to work for the grain elevator. He then drove a semi for Robinson Implement for a time and then Farm Service Co-Op for the past sixteen years.
On June 17, 1972, Neil was united in marriage with Beverly Otto at the Zion Lutheran Church in Manning. The couple and their four children lived in the Irwin area for their entire married life. Neil was an avid collector of John Deere memorabilia and his John Deere lawn mowers were his "pride and joy." He took great pleasure in lawn maintenance and flower and vegetable gardening. Neil was an avid NASCAR fan, traveling each year for races in Kansas City. He loved being with his grandchildren and enjoying bonfires together in his backyard firepit. Neil's family will remember him as a caring and loyal husband and father with a very fun-loving nature.
Neil collapsed at home before work on Friday, September 1, 2017. He died that morning at the Myrtue Medical Center in Harlan, Iowa, at the age of 64 years, 2 months, and 30 days. Neil's generous gift of organ donation will help up to 50 people.
He is preceded in death by his parents and sisters Shirley (as an infant) and Cheryl Bral.
Neil is survived by his wife of 45 years, Bev Woebke of Irwin; children Danyal Henkelman (Dan) of Irwin; Clint Woebke of Irwin; Nick Woebke (Kristin) of Irwin; and Garet Woebke (Courtney) of Manilla; ten grandchildren: Tyler, Jarod and Avery Henkelman; Seth, Kennah and Reagan Woebke; Jackson, Carson and Easton Woebke; and Jett Woebke; sister Nancy Simonsen of Manilla; other relatives and many friends.
I don't have any pictures or other historical information for Neil but here is a picture of his wife, Bev.

Beverly Otto - MHS 1972

Bev is the daughter of the late Bennie & Geniece (Jahn) Otto

Neil Woebke - an uncanny resemblence to Mr. Woebke below

I have no idea if Neil is connected to this Woebke couple but I found it during a search in my database.
It came from Iola (Taylor) Stammer's collection. Westphalen is part of her family tree and the lady in this picture was Elsbe Westphalen who married Mr. Woebke.
As you can see this picture came from Germany.
I surprise myself sometimes when a non-Manning name comes up in my database and I actually have a picture or some information.
I also sadly don't have pictures or information for many large and old Manning family names - such as the Otto families.
I have some Jahn pictures and history in my database and will be scanning a collection of Jahn history this winter, but it is sad that there will be a lot of old Manning area families that I will never be able to add to the Manning historical database - partly because living descendants won't come forward, and worse yet, many descendants have thrown away a lot of that old precious history.
If you have old Manning pix and history and willing to work with me to preserve that history - please contact me.

From time to time I search the Internet for obituaries of people who were born and lived in Manning.
Sadly, many families no longer send obituaries back to the deceased's community of birth and childhood.
Another sad factor is I almost always find errors in those obituaries. I realize errors are made by everyone but it seems like I have to be the historical proof reader for our area history. One obituary had the lady as graduating from MHS in 1943, but she graduated in 1942...of course I usually have the documents and pictorial proof.

Below are two individuals that I have pictures and information for tributes.
The other individual was the wife of Eugene Merton Ross who was the manager of the Aspinwall Coop in the 1970s...I do not have much information on either of them since they moved into the area in 1970.

The obituaries of all three people can be found on my Memorial/obituary web page.
---
In Memory of Shirley Sjobakken


Died May 28, 2017

Fourth grade 1950

Back: Rita (Theobald) Zerwas
Middle: Delores (Ahrendsen) Kaczor, Darlene (Eckholdt) Joyce, Ruth Ohde, Carol (Vollstedt) Hagedorn, Pat (Sextro) Larsen, Susan (Paulsen) Pauley,

Shirley (Venteicher) Sjobakken

, Priscilla (Hiatt) Ferryman, Susan Jensen, Barb (Vollmer) Meth
Front: Judy Wegner, Linda (Fischer) Baker, Janice (Jensen) Ferry, Marcia (Martens) Pierson, Marilyn (Bogatzke) Holmes, Berneil (Antone) Tait, Marilyn (Sonksen) Lohmeier.

1958 MHS graduates: Delores Ahrendsen, Berneil Antone, Dorothy Barten, Marilyn Bogatzke, Alerd Borkowski, Ronald Brus, Betty Dammann, Darlene Eckholdt, Leanne Ehlers, Gary Handlos, Marilyn Handlos, John Hansen, Larry Hansen, Priscilla Hiatt, Floyd Irlbeck, Janice Irlmeier, Jeanette Jahn, Susan Jansen, Janice Jensen, Gerald Kasperbauer, Donald Keat, Gary Koon, Judith Kuhl, James Kuker, Allen Laurinat, Marcia Martens (valedictorian), Linda Meggers, Gary Neubaum, Ruth Ohde, Joyce Renze, Carl Saunders, Marilyn Sonksen, Shirley Venteicher, Barbara Vollmer (salutatorian), Carol Vollstedt, Judith Wegner, Rae Lynne Wycoff

1958 former students: Larry Anthony, Karin Bauer, Roger Beck, Richard Brockelsby, Roger Christensen, Wesley Cooper, Wilbert Ehlers, Judy Espenhover, Linda Fisher, Janice Ford, Ronnie Frank, Jerome Gordon, Alan Groppe, Imogene Haberl, Mary Ann Hagedorn, Arden Hargens, Phyllis Himes, Judith Hugg, Larry Jentsch, Wayne Justice, Thomas Koch, Mary Jo Lingle, Joan Martens, DeAnn Miller, Wanda Miller, Robert Moore, Dennis Moran, Allen Muhlbauer, Susan Paulsen, Eugene Petersen, Raymond Platter, Vincent Ress, Karen Sander, Deloris Schroeder, Burton Schrum, Patricia Sextro, Barbara Spence, Steve Synhorst, William Tigges, Rita Wellendorf, Damian White, Carol Wyatt
---
September 23, 1954 Spotlite
Personnel Named For Glee Clubs In Local High School
Kathryn McNamara, vocal instructor in Manning has chosen the following glee clubs for each class in senior high school.
Senior Class Sandra Anderson, Bonnie Brus, Eunice Eich, Elizabeth Foley, Janis Groteluschen, Joycelyn Genzen, Peggy Grundmeier, Shirley Hansen, Marian Hargens, Janice Hodne, Sally Juels, Jeanette Justice, Shannon Koon, LaVonne Lohmeier, Mary Alice Mohr, Beverly Nielsen, Jane Opperman, Marlene Otto, Kathleen Ploog, Louise Polking, Delores Puck, Carol Rowedder Shirley Ruhde, Margaret Schroeder, Verna Singsank, Mary Stangl, Lola Vennink and Judith Vollmer, Lynn Clark, Kenneth Dammann, Merlin Drees, Phillip Enenbach, Dennis Fischer, Ronald Frahm, Russell Frank, Donald Froyd, Tom Grau, Robert Hagedorn, Ronnie Irlbeck, James Kasperbauer, Eustace Lake, Allen Lamaack, Alan Lorenzen, Dick McConnell, Lauren Musfeldt, Norman Piper, Jim Ramsey, Daryle Rowedder, Burton Sander, William Stein, Larry Thomssen, Clifford Vinke, Dale Vollstedt, Phil Zerwas.
Junior Class: Janice Ahrendsen, Carol Antone, Dorothea Brus, Karen Carstens, Virginia Dammann, Deanna Donaghu, Delores Eckholdt, Roselle Ehlers, Mardella Friedrichsen, Beverly Genzen, Janet Kuhl, Janice Laurinat, Shannon Mahnke, Joyce Nulle, Cynthia Peters, Janice Petersen, Kay Ramsey, Myrene Rowedder, Constance Trella, Eleanor Trella, Janice Vehrs, Marcella Wanninger, Gordon Anthony, Roger Barten, Gerald Beck, Robert Beisch, Bob Froyd, Larry Genzen, Emil Grau, Roger Hagedorn, Allen Hargens, Roger Hinz, Darryl Jahn, Roger Joens, Roger Koepke, Allan Mohr, Ronald Peters, Dennis Ramsey, LeRoy Venteicher, Richard Wellendorf and Larry Witt.
Sophomore Class: Elaine Ahrenholtz, Elke Bunz, Virginia Backhaus, Diane Dalgety, Darlene Genzen, Janell Hansen, Jeanette Hugg, Patricia Irlbeck, Darlene Kruse, Betty Lengemann, Beverly Lerssen, Neva Martens, Myra Meeves, Catherine Nulle, Marsha Ochsner, Betty Peters, Shirley Puck, Karen Rix, Karen Rowedder, Laurel Singsank, Anna Belle Vennink, Darlys Vollstedt, Cleo Weller, Ann Zerwas and Alys Larson, Donald Abel, Fred Branning, Richard Dammann, Lyle Drees, Ray Fink, Kenneth Frahm, Royce Genzen, Jon Groteluschen, Eugene Haberl, Jack Harmon, Donald Hansen, Ronald Hodne, Robert Horbach, Dale Jansen, Roger Justice, Donald Keat, Larry Klocke, Tommy Koon, Robert Laverty, Alan Leinen, Larry Lohrmann, Lenus Mundt, Larry Nielsen, Merlin Otto, Roger Petersen, Larry Popp, Richard Popp, Warren Puck, Ronnie Schiltz, Gary Schroeder, Victor Schwiesow, Richard Vehrs, Vernon Wagner, Errol Wegner and Larry Zerwas
Freshman Class: Rae Lynne Wycoff, Delores Ahrendsen, Burneil Antone, Dorothy Barten, Marilyn Bogatzke, Darlene Eckholdt, Linda Fischer, Priscilla Hiatt, Susan Jansen, Janice Jensen, Marcia Martens, DeAnn Miller, Ruth Ohde, Susan Paulsen, Joyce Renze, Patricia Sextro, Marilyn Sonksen,

Shirley Venteicher

, Barbara Vollmer, Carol Vollstedt, Judith Wegner, Imogene Haberl, Judith Hugg and Joan Martens, Larry Anthony, Roger Beck, Roger Christensen, Wesley Cooper, Larry Jentsch, Gary Koon, James Kuker, Allen Laurinat, Robert Moore, Gary Neubaum and Vincent Ress.

May 12, 1955 Spotlite
Freshmen Girls Exhibited Sewing In Light Office
In the spring a young girl's fancy turns to the thought of new clothes. She would like to have many new skirts, blouses, dresses, etc. but there is the money problem to worry about. So, to have as many clothes as she wants for a fraction of the cost she makes them.
If you will glance at the light office window you will see some, of the results of these girls' efforts. What you see in this window are only a few of the outfits which the freshman homemaking girls, under the supervision of Mrs. Sanders, made during their first year of sewing, The outfits were selected for the display from the standpoint of workmanship, Colors and designs that would make a good display were also considered. The girls who helped arrange the display were Berneil Antone, Darlene Eckholdt, Leanne Ehlers, Jeanette Jahn, Judith Kuhl, Linda Meggers, Joyce Renze, Marilyn Sonksen, Barbara Spence, and Shirley Venteicher. The posters were made by Ruth Ohde, Barbara Vollmer, Darlene Eckholdt and Rita Wellendorf.
Ruth Ohde, Dorothy Barten, Barbara Vollmer, Darlene Eckholdt, Judith Kuhl, Joyce Renze, Janice Irlmeier, Delores Ahrendsen, Janice Jensen, Marcia Martens, Judith Hugg, and Joan Martens are the young seamstresses whose garments are displayed. On May 12 the entire freshman homemaking Class will present a style show, it which they will model all of the garments they made, and a coffee party with their mothers as guests.
I am sure everyone will agree that Mrs. Christine Sanders has done an excellent job of coaching these girls in making those beautiful garments.

In Memory of Pearl George


January 17, 1925 - August 9, 2017
1941 Homecoming Manning vs Coon Rapids


Maxine Bauer, Joy Moore, Pearl Armstrong
1942 MHS graduates: Pearl Armstrong, Vera Bald, Maxine Bauer (valedictorian), Agnes Blum, Jeanne Bohnsack, Robert Bonnesen, Sheldon Book, Norene Fairchild, Ellen Fielweber, Phyllis Firth, Willis Grimm, Ludwig Hammer, Herbert Hansen, Wayne Hargens, Lee Himes, Letha Joens, Phyllis Joens, Donna Keat, Calvin Kruse, Robert Kuhl, Margaret Lake, William Meggers, LaVerne Meyer (salutatorian), Marilyn Mohr, Beatrice Joy Moore, George Musfeldt, Melvin Nissen, Orlo Nissen, Marian Ohrt, Donald Petersen, Phyllis Pfoltner, James Rowedder, Jack Scanlan, Virgene Schacht, Donald Schroeder, Dorothea Schrum, Leona Schrum, Geraldine Siem, Shirley Stahl, Joyce Strathman, Maurine Wegner, Dorothy Welch, Marilyn Whiting, Pat Wood
1942 former students: Pearl Anthony, Rhea Jean Bingham, Ruth Bingham, Wava Bingham, Carl Carlson, Harold Christie, Bonnie Cole, Ronnie Cole, Lila Dalgety, June Doyle, Warren Farrell, Edna Flenker, Edward Free, Mildred Grummer, Virgil Hagedorn, Leroy Koester, Velma Lohmeier, Berthelene Meyer, Eveyln Meyer, Emmett Mitchell, Richard Pare, Joan Paysen, Yvonne Puck, Jack Ramsey, Dorothy Ruhde, Kenneth Schroeder, Norman Schroeder, Lyle Sievers, Marita Signall, Olga Soll, Janice Stoelk, Dorothy Weinhart, Pheby Wiley
9th grade graduation

Back: Marilyn Mohr, George Musfeldt, Dorothy Welch, Marian Ohrt, Melvin Kusel, Vera Bald, Melvin Nissen, Herbert Hansen, Orlo Nissen, Margaret Lake
Third: Pat Wood, Phyllis Pfoltner, Ellen Fielweber, Shirley Stahl, Jim Rowedder, Donna Keat, Virgene Schacht, Agnes Blum, Calvin Kruse, Leona Schrum, Jack Scanlan, Joy Moore, Bill Campbell
Second: Don Petersen, Edna Flenker, Evelyn Meyer, Lila Dalgety, Phyllis Firth, Don Schroeder, Joyce Strathman, Wayne Hargens, Jerry Siem, Ludwig Hammer, Janice Stoelk, Berthelene Meyer, Maurine Wegner, Dorothea Schrum
Front: Jeanne Bohnsack, Bobby Kuhl, Virgene Rohr, Carl Carlson, LaVerne Meyer, Jack Ramsey,

Pearl Armstrong

, Sheldon Book, Letha Joens, Bob Bonnesen, Phyllis Joens, Lee Himes, Norene Fairchild

May 25, 1939 Spotlite
9th Grade To Hold Commencement
A custom that has been observed for the past few years and one which meets the enthusiastic approval of the junior high students, is the custom of holding a ninth grade commencement program in observance of their transfer to the senior high building next fall.
This commencement program is to be held Friday evening, May 26th at 8 o'clock at the junior high auditorium. The following program will be given:
Ball Game
Take Me Out to the Ball Park, Class
Our Team, James Rowedder
Batting Practice, Marian Ohrt
Casey at the Bat, Donna Mae Keat
Foul Ball, John R. Hansen
Annie Laurie, Jr. High Chorus
Eighth Inning, Marilyn Mohr
Victory in Sight, Jack Scanlan
Bases Full and Three to go, James Rowedder (key presented)
Batter Up, Bernice Behrens
Strike Out, La Verne Meyer
Safe at Home (diplomas) Henry Hoffmann
Thanks for Everything, Class
The class motto is "The greater the obstacle the more glory in over-coming it."
Class flower: Lily of the Valley.
Class colors: blue and gold.
Class Officers
James Rowedder, President
Jean Bohnsack, Vice-president
Lee Himes. Secretary/Treasurer
Class Roll: Pearl Armstrong, Vera Bald, Agnes Blum, Jean Bohnsack, Robert Bonnesen, Sheldon Book, Carl Carlson, Harold Christie, Lila Dalgety, Norene Fairchild, Warren Farrell, Ellen Fielweber, Phyllis Firth, Edna Flenker, Willis Grimm, Ludwig Hammer, Herbert Hansen, Wayne Hargens, Lee Himes, Letha Joens, Phyllis Joens, Donna Mae Keat, Robert Kuhl, Melvin Kusel, Margaret Lake, William Meggers, Berthelene Meyer, Evelyn Meyer, LaVerne Meyer, Marilyn Mohr, Joy Moore, George Musfeldt, Melvin Nissen, Orlo Nissen, Marian Ohrt, Donald Petersen, Phyllis Pfoltner, Yvonne Puck, Jack Ramsey, James Rowedder, Jack Scanlan, Virgene Schacht, Donald Schroeder, Dorothea Schrum, Leona Schrum, Geraldine Siem, Shirley Stahl, Janice Stoelk, Joyce Strathman, Maurine Wegner, Dorothy Welch, Patricia Wood.
CLASS WILL
Carl Carlson leaves his dopey laugh to Ray Schrum.
Dorothy Welch leaves her beautiful hair to Mary McGrath.
Wayne Hargens leaves his continual grin to Dale Mohr.
LaVerne Meyers wills her athletic ability to Lila Ranniger.
Bob Kuhl leaves his Algebra paper to Jim Ansorge.
Donald Schrum wills his plumpness to Sam Wiese.
Berthelene Meyer wills her golden hair to Melvin Reinart.
Dorothea Schrum leaves her facial expressions to Harold Juels.
Jack Scanlan leaves his Clark Gable appearance to Donald Joens.
Leona Schrum leaves her mighty sneeze to Marvel Firth.
Phyllis Joens wills her boyfriend to Eleanor Sutherland.
Jean Bohnsack wills her lipstick to Dorothy Ruhde.
Lila Dalgety leaves her husky voice to Myna Nissen.
Harold Christie wills his hair to Margaret Himes.
Vera Bald leaves her daintiness to Virginia Livingston.
Pearl Armstrong leaves her house parties to Mary Barsby.
Edna Flenker leaves her beautiful locks to Edna Mae Juels.
Marilyn Mohr wills her cosmetics to Margie Struve.
Willis Grimm wills his mighty height to Lawrence Nickum.
Jack Ramsey leaves his tall, dark and handsomeness to Vincent Lyden.
Herbert Hansen leaves his blushing to "Schoolboy" Miller.
Gerry Siem leaves her tap dancing to Lyle "Junior" Schrum, Lucille Kuhl, Bernice Behrens and Shirley Bailey.
THE END OF SCHOOL YEAR May 26th is the end of a very long school term. This week we will have to work hard to let the teachers know that we appreciate school. We had better study good and hard so we can pass all examinations.
Friday the 26th we will come back for our report cards. This will tell us the story.
So come on kids, let's show them that we can work and pass our tests.
Dorothea Schrum.
INTERVIEWING
Well kids, it's almost time to say "Goodbye" to this dear old school house. But remember all the good times we had here. Ludwig Hammer said he just had oodles of fun this year, especially after school writing essays. George Musfeldt wishes he would have stayed in country school so he could watch the Ford go by. Bernice Behrens made money during the school year by getting money for every "A" and thinks that now she will have to do some good hard working to buy her "all-day" sucker. James "Bud" Schrum says he is going to continue to be lazy and when anybody asks him what he thinks of this school year he replied "I'm tired." Well anyway we'll see you all next year!
Lucille Kuhl
EDITORIAL
Al last the week is drawing near where our paper is coming to a close. I have enjoyed my work very much during the year and have tried to do my best. We want to thank the Monitor for their space, the pupils who have helped to make our paper possible and the teachers and our sponsor, Mr. Edward Lynn. I am hoping and want to enthuse the Junior High of next year to improve our news edition. I want to give my best wishes for the paper staffs that will follow.
Marilyn Mohr.
CORRECTION
We want to make the correction, that Bernice Behrens and Vergene Bohnsack's names were omitted as feature writers on our staff.
Marilyn Mohr.
TEACHER'S INTENTIONS
On June 4, 5, 6, Mr. Harold Turpin is going to Ames to the Bandmaster's convention. He will play bass clarinet in the Bandmasters Band. After Children's Day he is taking his family to Decorah for a week. The rest of the summer he will be here keeping our band in good shape and giving lessons and having rehearsals.
La Verne Myer
Mr. John D. Hall hasn't made any definite plans on what he is going to do during his summer vacation. For the past few summers he has spent his time working as a coach and Manual Training teacher. When he plans what he will do with his vacation we all hope he has a grand time.
LaVon Farrell.
Oh boy! Vacation date, May 26. Teachers as well as students like the closing of school. They like to go on trips and do other things, but Miss Sylvia Waugh has decided that she will take a short course in Grinnell. Her work will be mostly of social science.
Marjorie Struve
Mr. Edward Lynn plans to spend a good part of the summer (8 weeks) in summer school at the University of Iowa, Iowa City, towards completing a Master's degree in the College of Education.
Shirley Bailey.
Miss Rosemary Gleason plans to spend most of the summer in her home town, Spencer. There she will work in the light of the fire. She might also take a short vacation. It's none of my business but why do teachers always work or go to summer school during vacation. I wouldn't, enough is enough.
Evelyn Godiksen.
This summer Miss Leone Sumner is going to work at West Okoboji in Camp Hiawatha. Her position is as the hostess. She will take the position June 4 and stay all summer. The camp is a private one and she will take care of rentals, etc. She said she would, like advantages of lake life, although she can't swim.
Donna Ruhde.
After asking Mr. Amos Lee what he planned to do on his vacation, he gave me a very definite reply. It seems that he is going out for golf. He shall, also, catch up on his reading which he has neglected during the school year. After going over it all he is going to do a little fishing. He has promised his girls that he would take them up to the lake so there is no doubt that he is going.
Ray Schrum
William B. Campbell, the Agricultural teacher is a good boy because he is going to stay home and take care of his hogs, sheep, and the rest of, the animals. He says he is going to stay in Manning for summer vacation. He has much work to do. He must take care of his F.F.A. meetings and everything in the line of agriculture. So let's make his work easy and keep him comfortable.
Willis Grimm.
Mr. Gordon Winlock is going to Fort Snelling, Minnesota, for active duty with the regular army from June 13 to July 1st. From then on he will go to different places. The students all hope he has an enjoyable vacation.
Willis Grimm.
CLASS MEETING
During the last two weeks the ninth grade has met to organize for graduation exercises which is May 26 at 8:00. We divided the class into several committees. Some of the committees are the Program, the Poster which makes posters; the Decoration which will put up the decorations needed; the Property, the committee which collects things needed. We also began to sing and practice our class songs.
Marian Ohrt.

October 20, 1938 THE SCOOP
PEP SQUAD
The Junior High Pep Squad met Tuesday night after school with forty-four members present. The officers were chosen as follows: Pearl Armstrong, president; Jimmy Ansorge, as vice president and Marilyn Mohr, secretary-treasurer. Geraldine Siem was chosen as chairman of the constitution committee. The entire group plans to be present at our Coon Rapids-Manning Jr. High game Thursday afternoon at 4:00 o'clock.

November 3, 1938
THE SCOOP
JUNIOR IN OPERETTA
The operetta which took place Tuesday evening was a grand success in spite of the rain which fell shortly before the program started.
The colonial dancers were Junior High student: Jean Bohnsack, Lila Dalegety, Phyllis Firth, Pat Wood, Edna Flenker and Pearl Armstrong. They were dressed and had their hair fixed like the rich colonists that first came to settle in the United States.
We also had very good dancers doing the Big Apple. Two Junior High students were used for this. They were Robert Kuhl and James Rowedder.

Back:

Pearl Armstrong

, Donna Keat, Margaret Lake
Front: Evelyn Meyer, Joy Moore, Virginia Vandeman, Norene Fairchild, ??
April 27, 1939 THE SCOOP JUNIOR HIGH STAFF
NINTH GRADE
In Algebra we are adding, subtracting and multiplying radicals.
The girls in speech class are giving three minute speeches. Last Friday afternoon Marilyn Mohr, Dorothy Welch, Jay Moore, Marian Ohrt, Ellen Fielweber, Agnes Blum, Lila Dalgety and Pearl Armstrong gave their speeches in front of the assembly.
In English we are learning how to shop correctly.
In music some of the ninth grade girls have joined the glee club.
In Civics we have two projects which we are working on. One is to mark the judicial circuits of the United States and to mark all cities with a population of 100,000. The other is to make a map of the World, name all the countries and their capitols.
May 2, 1940 Spotlite
NAME KING AND QUEEN AT JUNIOR-SENIOR BANQUET
At right are Clarice Keat and George Pfoltner, crowned Queen and King respectively at the annual Junior-Senior Banquet held at the high school auditorium Tuesday evening.
The theme of the banquet was "Moor Dreams". Overhead was a canopy of aqua in solid color dotted with stars and streamers. The floor was enclosed with streamers of aqua and peach, the senior colors. A large half moon shown from the balcony. Three draped entrances, in the same color theme gave access to the floor. A large silver star shown over the main entrance and smaller ones were in the others.
One hundred and twenty-eight students, faculty members and guests were served by candle light. The table service was in white and the foursome tables were centered with white tapers. Red roses were favors.
Acting as a reception committee were Louise Kuhl, Junior Class president and Warren Petersen, vice president.
Waiters were sophomore girls and boys: Dorothea Schrum, Maurine Wegner, Joyce Strathman, Pearl Armstrong, Jean Bohnsack, Edna Flenker, Virgene Rohr, Phyllis Pfoltner, Jim Rowedder, Bob Kuhl, Jack Scanlan, Lee Himes, Willis Grimm, Bob Bonnesen, Sheldon Book, Bill Meggers.
The girls wore white ensembles with peach capes lined with white and trimmed in cellophane strips. Peach half moons nestled in their hair. The boys wore white with black bow ties.
Checkroom girls were Pat Wood and Jerry Siem.
Mothers of the Junior class members prepared the food. Mrs. Harry Hoffmann was Kitchen chairman and Mrs. R.H. Kuhl assistant. The dining room was in charge of Mrs. Albert Dietz and Mrs. Jay Bingham, assistant.
Miss Loetta Curran is Junior class sponsor.
Viola Rostermundt was in charge of the program with Lyle Hoffmann acting as master of ceremonies. The program was as follows:
"The Call of the Moon," Louise Kuhl.
"Dream Awhile", Naomi Ross, Sr. class president.
"Moonglow," Ruth Schelldorf, vocal solo.
"Second only to the Sun," Edward P. Lynn.
"Highest Stars", Crowning of King and Queen by Betty Grelck.
"Phases of the Moon", class will, Leola Keat.
"Sprites From the Moon" tap dance by Joyce Hunter and Jerry Siem.
"Moon Struck", Pantomime by the juniors.
"Moon Love", duet, Norma Dietz, Bob Ramsey.
"Moon Dreams" prophecy by Viola Rostermundt.
Accompaniments were played by Miss Leone Sumner.
Pete Kuhl's orchestra played during the banquet and for the dance which followed the program.
May 23, 1940 Spotlite
AWARD STUDENTS
Pep Squad
First year, megaphones: Pearl Armstrong, Vergene Bohnsack, Mary Campbell, Leola Fairchild, Norene Fairchild, Ellen Fielweber, Jean Firth, Phyllis Firth, Edna Flenker, Joyce Hunter, Viola Joens, Helen Kampen, Clarice Keat, Donna Keat, Leola Keat, Lorraine Kuhl, Marjorie Kuhn, Rozora Kuhn, Deloris Kuhse, LaVerne Meyer, Joy Moore, Alice Musfeldt, Arlene Niehaus, Bonnie Niehaus, Phyllis Pfoltner, Vergene Rohr, Naomi Ross, Virgene Schacht, Dorothea Schrum, Gerry Siem, Shirley Stahl, Betty Steen, Velma Steen, Virginia Vandeman, Dorothy Welch, Dale Bingham, Roger Eich, Merlin Hargens, LeRoy Hass, Lee Himes, Kenneth Keat, Robert Kuhse, Daryl Mohr, Dean Noble, Roy Struve, Jack Scanlan, LaVerne Schroeder.
Second year, stripes - Donavieve Anderson, Norma Dietz, Ermyle Fielweber, Anetha Graves, Norma Claire Keairnes, Louise Kuhl, Pat Lawbaugh, Margaret Mentzer, Maxine Nickum, Viola Rostermundt, Jean Schrum.
May 29, 1941 Spotlite
Students Receive Honors Award Day
Annual Award Day activities were held. Friday afternoon at the high school when awards were given students for participation in various activities and outstanding attainment.
Junior Awards, Order of Artistic Typists Certificates: Helen Kampen, Ellen Fielweber, Pauline Cramer, Marian Ohrt, Agnes Blum, Phyllis Joens, Jeanne Bohnsack, Donna Keat, Vera Bald, Shirley Stahl, Phyllis Firth, Gerry Siem, Marjorie Kuhn, Melvin Kusel, Joyce Strathman, Velma Steen, Bill Meggers, Donald Schroeder, Robert Kuhl, Jimmie Rowedder, Marilyn Whiting, Pat Wood, Bob Bonnesen, Pearl Armstrong, Jack Scanlan, Dorothy Welch, Edna Flenker, Orlo Nissen, Berthelene Meyer, Lee Himes, Margaret Lake, Herbert Hansen, Wayne Hargens, Alice Musfeldt, Sheldon Book, Ludwig Hammer, Mary Campbell, Evelyn Meyer, Dorothy Ehrichs, Willis Grimm, Jack Ramsey, Calvin Kruse, Leona Schrum, Donald Petersen.
Special Award: Pen, Jim Rowedder.
Order of Gregg Artists Membership Certificates: Jeanne Bohnsack, Vera Bald, Ellen Fielweber, Louise Kuhl, Phyllis Firth, Gerry Siem, Marilyn Whiting, Margaret Lake, Marian Ohrt, Dorothy Welch, Leona Schrum, Shirley Stahl, Donna Keat.
Special Award: Marilyn Whiting
60-Word Certificates: Phyllis Firth, Marian Ohrt, Dorothy Welch, Louise Kuhl, Marilyn Whiting, Leona Schrum, Margaret Lake, Harold Neal, Donald Schroeder, Donna Keat, Ellen Fielweber, Shirley Stahl, Vera Bald, Jeanne Bohnsack, Patricia Wood, Gerry Siem.
80-Word Certificates: Louise Kuhl, Marian Ohrt.

Slowly I'm getting back to scanning things, after several months working on farm matters.
Jane Nelson, daughter of Billie & Marilyn (Popp) Nelson has sent me a ton of things from Florida to scan.
This first picture is of her grandfather, Otto Popp, who served during WWI.
I have never seen this abbreviated arm band before. With a quick Internet search it appears to stand for United States National Army (officer).
At any event it is always great to find something new to add to the Manning Veterans' history book and my over-all database.

The next 2 pictures are from Billie Nelson's military slide collection which I believe he took in Korea.
There are some documents and other information about Bill's service and hopefully about Otto's service in Jane's collection that will help fill in some of the blanks.

Otto Popp

Some type of military parade - probably in Korea

OK, this next picture is of students who are my age.
For 20 years I have been concentrating on scanning the parents, grandparents, and great-grandparents of this generation of kids.
Now I hope to get more of these students to start sending me pictures from our era so I can scan them.
I know many of this era pictures are already gone, so I want to get as many as I can before they are all gone.

If you can help with IDs then please e-mail them to me.
1964

Back: ??, Mark Rowedder, Marilyn Taggart, Karen Tank, Barbara Drees, Michael Foley, David Nelson
Middle: Keith Stribe, Dale Sieve, Nancy Fogleman, Colleen Dammann, Debra Opperman, ?Larry Sporrer?, Terry Voge
Front: Larry Mundt, Dan Williams, Mary Lou Rohe, Becky Tank, Nylene Freese, Cindy Halbur, Steven Sebring, Jan Kasperbauer

1966 cub scouts from Den #9


Todd Nelson, Kent Wiese, Douglas Hansen, Douglas Schroeder, Keith Misselhorn

1962


Back: Dave Nelson, Todd Nelson, Kent Wiese, Bruce Pfannkuch
Front: Scott Nelson, Jane Nelson, Kyle Wiese

This picture was tougher...I used the names Jane wrote down.
I think the back right kid is Karl Rutz, but I can't put a name to the back left kid.

In Memory of Vernon Irlmeier
November 24, 1948 - August 29, 2017

Vernon died at his home Tuesday morning.
Visitation and Prayers: Thursday August 31, 2017, 4:00 PM - 7:00 PM at Sacred Heart Church - Manning
Prayer Service at 5:00 PM Visitation will resume at 9:30 Friday at church
Mass of Christian Burial Friday September 1, 2017, 10:30 PM at Sacred Heart Church - Manning
Interment Friday September 1, 2017 at Sacred Heart Cemetery
Ohde Funeral Home in charge of services.

From the 2006 Manning Quasquicentennial history book


Standing: Marlene, Ronald, Vernon, Joleen, Sharon
Seated: Catherine, Shirley

Albert Irlmeier, son of Frank and Agnes (Kemper) Irlmeier, was born in Templeton, Iowa, on March 20, 1918. Catherine Williams, daughter of Anton and Ida (Zubrod) Williams, was born in Manning on November 1, 1920.

Both Catherine and Albert's families are of German ancestry. Albert and Catherine met at a dance in Templeton. They later married at St. Augustine Church in Halbur on January 30, 1946. They moved 3 1/2 miles north of Manning, to a farm where they worked and raised their family. They lived there until Albert passed away on July 10, 1969. Catherine moved to town in 1976 where she presently resides.

Catherine enjoys baking and playing cards, such as pitch. She also loves spending time with her children, grandchildren, and great-grandchildren and is proud of all of their accomplishments.

Albert and Catherine have six children. Sharon Daniel (November 13, 1946), Vernon (November 24, 1948), Shirley Heithoff (May 10, 1950), Marlene (November 22, 1951), Ronald (August 10, 1954) and Joleen Brincks (January 15, 1960).

Sharon and James Daniel are the parents of three children: Amy Sue, Lisa, and Jeffrey. Vernon and Carol have two children, Catherine and Steven. Shirley and James Heithoff are the parents of seven children: Randy, Scott, Craig, Jenny, Todd, Beth, and Neil. Ronald and Donna are the parents of six children: Jason, Allen, Kenneth, Marie, Julie, and Laura. Joleen and Darrell Brincks are the parents of three children: Stephanie, Amanda, and Ashley.

Albert and Catherine have the following great-grandchildren: Nathan, Mari and John Heithoff (Randy and Julie's children); Olivia and Tyler Heithoff (Scott and Jennifer's children); Macy Lynn Schwering (Marie and Dwight's children).

1957 Washington No. 9

Third: Janis Mundt, Kenneth Schrum, Carol Sue Vetter, Mrs. Willetta Dobler, Sherril Martens, Dennis Vetter, Sharon Irlmeier
Second: Shirley Irlmeier, Vernon Irlmeier, Mary Muhlbauer, Debbie Hinners, Craig Potthoff, Kathy Potthoff
Front: Marlene Irlmeier, Steve Wittrock, Cindy Hinners, Lyle Mundt, Elizabeth Muhlbauer, Arlen Schrum

Page 77 of the Manning Schools history book

1968 MHS graduates: Ron Arp, Michael Blum, Linda Case, Clinton Chandler, Dennis Dammann, John Detlefsen, Charles Ehlers, Linda Sue Ehrichs, Linda Ann Eickman, Helen Marie Espenhover, LaRay Freese, Linda Graner, Terry Hargens, Jane R. Heithoff, Deborah Kay Hinners, Thomas Irlbeck, Lynn Irlmeier, Shirley Irlmeier, Terry Irlmeier, Keith Joens, Kenneth L. King, Gary Knueven, Bonnie Jane Kruse, Gary Kuhl, David Kuhn, Jake Kuker, Connie Kusel, Douglas Long, Richard Mahnke, Bronwen Morris, Ann Marie Mueller, Allen L. Muhlbauer, Cynda Ann Musfeldt, Darrell Ohde, Jack Charles Peters, Janice Peters, Patricia Kay Pfoltner, Kelly Pratt (valedictorian), William W. Ranniger, Craig Ruhde, Peggy Saunders, David Jon Schroeder (salutatorian), Linda Lee Schroeder, Sandra Schrum, Dianna Strosahl, Rhonda Struve, David John Schultz, Eileen Schwaller, Gwen Tank, Kathryn Wegner, Judith Gail Wetzel, Paul Wurr

1968 former students: Dixie Baley, Peggy Bellows, Gwenna Bogatzke, Marla Borkowski, Kenneth Brady, Victoria Frahm, Janet Galvin, Kenneth Galvin, Patricia Goer, Dorene Golwitzer, Norene Golwitzer, David Grage, Gary Haase, Joyce Halbur, Larry Hargens, Ricky Hargens, Julie Hass, Elaine Hon, Vernon Irlmeier, Judy Jones, Ralph Kaleta, Danny Kienast, Charlotte Knapp, Karen Knudsen, Donald Kuker, Richard Loucks, Karen McCammond, Rebecca McConnell, Laura Meaike, Arlene Otto, Jeffrey Peterson, Marvel Popp, Steven Riesselman, Janna Sue Schroeder, Stanley Schwiesow, William Brick Sebern, Marsha Segebart, Barbara Sorden, Barbara Steffes, Barbara Watson, Judith Watson, Paulette Weiss, Nancy Wilson, Brad Winkleman, Patricia Wuebker

Three and four generation Thank You

1967 Amos Kusel with his IH 806


Click to see the thank you

Tribute to Irwin Grau


Click to see the tribute

I worked on another scrapbook of Albert Claussen (now 95). He served in Papua New Guinea, during WWII. His squadron supported the Fifth Air Force.
I ran across a two-page document from a colonel in the Fifth Air and here are two interesting parts of that document that give an interesting perspective about history and how you had to live through the experience to understand the full context.
There are so few of the "Greatest Generation" still living. They, along with their parents who fought during WWI, had a pure understanding of sacrifice and hard work and what "privilege" really means in this country.
I fear that without their wisdom and guidance the present generations will fail to follow in the proven footsteps of those Pioneer generations before us.
Yes, they made mistakes, but they learned from world-changing and life-altering events that hundreds of thousands died to defend those Freedoms and privileges we enjoy and that so many show very little appreciation for today.

A combat Veteran who let me sit down with him and gave me a detailed insight into what it was like to fight in the Korean War...
Now sadly he has passed away but at least for this Veteran I was able to find enough time to get his military story so it wouldn't be lost to time.
AND it would have been lost forever if Bobby had not been willing to work with me and tell his story - which will now be preserved and his story can be told in the future.
It has been very frustrating the last 10 years with roadblocks and disinterest in the Manning Veterans' history book project but in this case it is really fulfilling to know that I have been able to preserve the history and memory of this Manning Veteran.

I want to make it very clear that Bobby was very humble in his disposition when I worked with him. He didn't glorify any aspects of the war - he was called to do his part and he served.
He was proud to serve his country and loved it, and humbly led his life as a civilian.

Robert Dean Hansen
June 24, 1931, - August 16, 2017
Bob died late Wednesday at Mercy medical Center in Des Moines.
Visitation Friday August 25, 2017, 3:00 PM - 7:00 PM at Ohde Funeral Home, Manning
Visitation will resume at 9:30 AM at the funeral home
Funeral Service Saturday August 26, 2017, 10:30 AM at Ohde Funeral Home

Bobby in Kumwha Valley, Korea

Manning Exchange - articles
Hansen family history begins

Korean War - Manning Veterans continues - Robert Hansen

Korean War - Manning Veterans continues - Hansen continues

Korean War - Manning Veterans continues - Hansen concludes

I just thought of a question I should have asked Bobby...
I'm aware of the difficulty that some combat Veterans have about talking about their military service but I have never asked them if they ever visited with their parents about how they dealt with the unknowns and constant fear if their son/daughter will come home.
This question was compounded when you realize that Bobby's mother lost her brother during WWI.
I wonder if Hilda ever visited with Bobby about losing her brother and then had to face the horror of losing a son in the Korean War?

Bobby's uncle, Louie Rowedder

Private Louie Rowedder who died as an infantryman with the American Expeditionary Forces October 21, 1918, while serving in France.

Note Louie wrote on back of the picture.

Dear Sis and All
I will sent you some of my pictures I had taken So you can give one to those who ask for one
I only had a dozen taken and Im afraid I wont get time to sent them out myself
give one to ma when she get back. dont get scarced when you see this picture for Im sure I look funny with my little cap.
Ill write more later

What I found interesting is that Louie had only 12 prints of this picture made.
I wonder if Bobby had the only one still in existence???

Sadly, all I have about Louie's service is that one line of information that was put in the Manning Centennial history book.

Click to see the Hansen tribute

Preparation for our farm equipment sale took most of my time over the last several months.
I still have a number of projects on the farm to finish up before I'll find time to start updating my web pages and getting back to the Manning Veterans' history book project.
Even though I haven't updated my web pages, I have been scanning pictures sent to me by various Manning connected people from around the country.
I also have several other packets of pictures from various families I need to finish scanning, which will be the first priority.

Please be patient and I'll get back to the frequent updates you are use to seeing...
Thanks,
Dave

Here is one of several pictures that Doug Fischer recently sent to me to scan.
If you can help with IDs please e-mail me.

Virgil Hass birthday party January 1957


Back: Virgil Hass, Steve Atkins, Dave Massen, Nick Dappen, Bob Nissen, Jim Fink
Front: James Wagner, Bob Stangl, Gary Odendahl, Jeffrey Wegner, Doug Fischer, Lynn Ramsey

What has caught my eye are the two large portrait pictures on the wall. It appears they could be Crawford County 8th grade country school graduation classes from the various townships.
Hopefully Sandra Vahl will still have them so I can scan them.

These and any other Manning connected pictures are what I'm looking for to scan.
If you have them please contact me so we can work out the process so I can get them and scan them.
If you don't do this, they will be destined to the trash heap of the future and lost forever...guaranteed!!!

Please visit the Manning Exchange for local news, articles, and information...a work in progress.

Many upcoming events.

Korean War Veterans continues


There are lots of Manning Veterans of the Korean era with no pictures or information.
Will you be in the Manning Veterans' book???
Unless more post-WWII Veterans come forward there will be a lot of 1946 to present day Manning connected Veterans missing from the book.

For those of you who are occasional visitors to the Manning Exchange - please make sure to click on the "archived articles" section where previous featured stories are kept.

Click to visit the Manning Exchange

1 example from the Logeland Studio wedding packets.

There are still quite a few Logeland Studio wedding packets available.


Click to read about this important project.
It will help to financially support the Manning Veterans' history book project.

What makes up a community?
Just ONE person
who is a son or daughter
who is a brother or sister
who has a school chum
who is related to someone in that town
whose friend has a friend in that town
whose friend is related to someone else in town
who may have moved away but still thinks of the place they grew up as home

We would like to hear from you, the "1983 Leaders of Tomorrow" who have relatives and chums in your hometown of Manning, Iowa.

In their own words
Attention "1983 Leaders of Tomorrow"


Who is the sister of the meteorologist linked below?
Click to see the answer in her own words

Who grew up on a farm south of Manning, has chased tornados, and is now a meteorologist for the National Weather Service?
Click to see the answer in his own words

I have been receiving questions from various "1983 kids" about what type of information we would like them to write about.
Please read through the meteorologist's story to get ideas for you own personal write-up.
Then send me an e-mail so we can work out your story.

Note: Your story does not have to be as thorough as found at the link above but at least send us a couple paragraphs to bring us up to date from 1983. Here is the DIRECT link to the 1983 web page.

Parents of the "1983" kids - please encourage your children to send in their updated information and any pix they may want to include.
Sometimes a little nudge by mom or dad will get the ball rolling!
Each 1983 "Leader of Tomorrow" has interesting family history.

Here are the names of the "1983 kids" who we are looking for an update from...
Aaron & Courtney Potthoff, Adam Croghan, Andrew & Amanda & Brandon Puck, Alex & Abbey Ranniger, Allison & Megan Keese, Angela & Heather & Michele Hass, Angie & Alan Irlbeck, Bradley Christensen, Bryan & Nathan Rohe, Chelsea Souter, Christin Ann Fara, Christopher Wegner, Cole & Ty Henderson, Dale & Vanessa & Derek Hargens, Daniel Wayne Tibben, Daniel & Janelle Stribe, Dawn & Derrick Rohe, Dawn & Michelle Willenborg, Elizabeth & Jamy Zinke, Ericka & Andrea Ehlers, Gary & Beth & Tim Ferneding, Heather & Jessica & Jimmy Switzer, Jackelyn McKeighan, Jamie Jo Irlbeck, Jeffrey & Joey & Jeremy Irlbeck, Jeffry & Kelli & Jason Lorenzen, Jeremia Rex Macumber, Jennifer & Jason & Renee Knueven, Jennifer & Jeremy Misselhorn, Jeremy Puck, Jessica Rasmussen, Jill Kienast, Joe Stein, Joseph & Mackenzie Hinners, Kasie & Andrea & Amy Lorenzen, Kenzie Kae Kerkhoff, Lauren & Shad Bauer, Marte Wanninger, Matthew & Mandi Weitl, Melissa & Angie Pfannkuch, Michael & Amy & Jeremy Kasperbauer, Michael & Michaela Hargens, Melissa & Michaela Vinke, Michael & Matthew Siepker, Michaela & Crystal Ehlers, Natasha Vonnahme, Ryan & Rachel Pfannkuch, Sabrina Lee, Sarah Kaszinski, Sheri & Trena Bell, Tara Zeman, Stephen & Ryan & Darren Andersen, Tonya Jo Wurr, Tiffany & Michelle Jahn, Tim & Matt Hugeback, Brian & Katie & Steph Beck, Troy & Robin Wanninger

If you send me some information about yourself, I may also be able to find some pictures of your parents, grandparents, family members that I have in my database (as shown above).
We can use them in your story along with your "1983" picture.

We'd like to hear from you !!!

What ever became of the
1983 "Leaders of Tomorrow"

Have some of your "Dreams" come true?




"Let it be known that he who wears the military order of the purple heart has given of his blood in the defense of his homeland and shall forever be revered by his fellow countrymen."
George Washington, August 7, 1782

Just as a reminder: the Manning History book committee continues to work on a Manning area Veterans' history book project.
For those of you who are Veterans or have/had Veterans in your family - will you come forward?
The history book committee will do their best to get as many pictures and information about the 1000+ Manning Veterans but we can't do it all by ourselves.

How many small communities do you know have published 5 history books? The first one was the History of Manning 1898, then the 1981 Manning Centennial book, next the 2006 Manning Quasqui book, and most recently the 2009 Manning School history book. Probably the last book to be published will be the upcoming Manning Veterans' book - unless someone comes forward in the next generation to take over these projects after I'm gone. Will you help with the Veterans' history book project? If you are a Manning connected Veteran or are presently serving and do not submit your military connected pictures and infomation you probably won't be in this once-in-a-life-time Manning Veterans' history book. With a limited number of volunteers we can only do so much on our own but will try to get pictures of as many Veterans as we can. There are over 1000 Manning Veterans so we have a long ways to go before the book can be published.

Manning Veterans are slowly coming forward and below is another example. We hope to eventually get more pictures and information for Mike to put in the book but for now this is what I have to show to you.

Amos Rutz WWII

One thing that many Veterans and people who are submitting information have not fully understood is that this next Manning history book is specifically a Veterans' only book. It won't be like the Centennial or Quasqui history books were, where there is a Veterans' section along with other community aspects. We are aiming for a 2-volume book (around 1090 total pages) which will really be unique!!!
This book will be ALL Veterans' information (and the post auxiliaries) - hence it won't be a "Name, Rank, and Serial Number" only history but we want a complete history for each Veteran.
For instance - below is Louis Boell's picture and the information that was published in the Veteran section of the 1982 Aspinwall Centennial history book. It has the basic information but we are looking for more and I spoke to Louie by phone and he sent more pictures and information - also for his brothers.

To see what Louis submitted click on the link underneath "Are you a Manning Veteran" shown below.

Note: we also want some family background such as parents and grandparents. All too often you will only see just the Veteran's name with their basic military information but without the family connections it will be difficult for future historians and genealogists to know for sure who this person belongs to.

Are you a Manning connected Veteran?

I would like to hear from you!!!
We are starting a Manning Veteran history book project and if you don't come forward you may not be included in the book. NOT because we want to intentionally leave you out but because you didn't come forward.
Same goes for those of you who have Veterans in your family who have passed away. If you don't come forward and help by submitting Veteran connected pictures and information your Veteran may not be included in this once in a life-time Manning Veterans' history book.

Please e-mail me about your Veteran questions manningveterans@davidkusel.com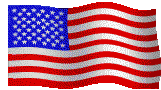 The United States flag
is proudly displayed here and NO other flag is as IMPORTANT!

1 Manning citizen served in the War of 1812
48 served in the Civil War
1 served in the Indian War
3 served in the Spanish American War
300+ served during WWI
550+ served during WWII
87+ served in the Korean war era
65+ (more names need to be found) served in the Vietnam era
55+ (many more names need to be found) served from 1975 to present

25 paid the ultimate price with their lives defending the U.S. Flag

Are you a Manning Veteran?
Are you currently serving and have a Manning connection?

We are starting the Manning Veterans' history book project
Don't wait until you see "Deadline" or it WILL be too late!!!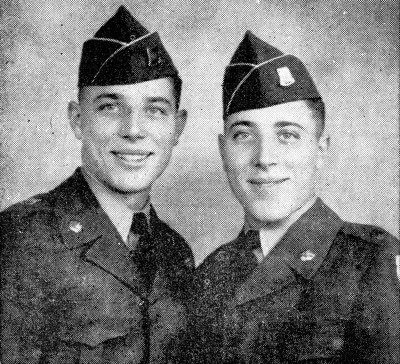 Click to read promos for the Veteran book


There are a lot of WWI and some WWII Veterans pictures with no IDs.

Before you spend time scanning pictures
please look at these instructions


I appreciate your efforts scanning pictures for me but if you only make low resolution scans you are really wasting your time. High resolution scans are the best and only way to really preserve those old pictures.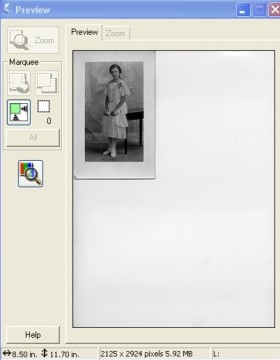 Click to see the tutorial

If you simply don't want those old family pictures you inherited please don't throw them - send them my way.
A lot of times I can recognize a face or location in those old pix.
---
One thing to keep in mind while you are looking for pictures - if they are glued in old scrap books please do NOT try to pull them out or cut them out. I can scan the whole page of the scrapbook and crop out the pictures you want to use in the book. If you attempt to forcibly remove the pictures you will probably damage them and when I scan them that damage will probably show up. This means I'll either have to use my graphics program to touch up the damage which can take a lot of time, or if they are badly damaged I just may not even take the time to scan them.