Welcome to the Manning School History Web page
Please keep in mind that there will be errors and/or incomplete information in these records.
I'll do my best to prevent errors and correct them as I find out about them.
If you find an error please let me know.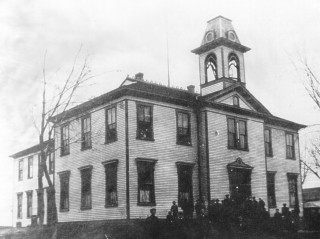 Above is Manning's first "Town" school which was torn down in 1907
---
In order to preserve Manning School class photos this project has begun.
Class pictures added September 19, 2003
---
On the links below you will find school teachers listed by decades and country school.
This will be another on-going project that I need help with to make it successful.
If you have pictures and information for a teacher please contact

David Kusel.
School Teachers
| | | |
| --- | --- | --- |
| | | |
| | | |
| | 1970 | 1980 |
| 1990 | 2000 | ----- |
The Philosophian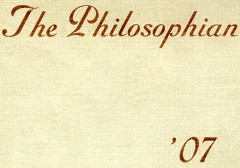 1907 MHS Yearbook
Graduation Classes
---